Stormwater Management
Informational links associated with these pages are intended to educate residents about the influence of stormwater on streams, rivers and lakes.
The Stormwater Management Coordinator is your liason for all Stormwater Management Program topics.
For more information, call Maureen Leerkes, Stormwater Management Coordinator, at 518-792-5675
Funding Available to Support Water Quality Projects on Farms
Governor Andrew M. Cuomo announced that $50 million in grant funding is available, over three consecutive application rounds, to help New York livestock farms implement water quality protection projects. The application period for the <![if !vml]>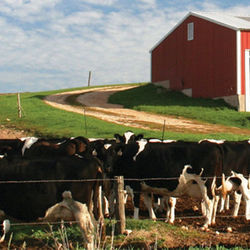 <![endif]>first $20 million is currently open and closes November 20, 2017.

County Soil and Water Conservation Districts can apply for the Concentrated Animal Feeding Operation (CAFO) Waste Storage and Transfer System Program on behalf of eligible farmers. The maximum award amount per proposal is $385,000, which includes funding for engineering and construction expenses. Grants will help CAFO-permitted farms offset the cost of water quality protection projects, such as manure storage construction, site preparation and associated
costs.