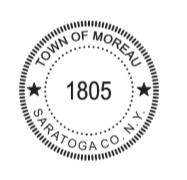 Grieving Your Assessment
Every property owner in the Town of Moreau has the right to grieve their assessed value. Grievances are heard and evaluated at The Board of Assessment Review meeting which is held on the 4th Tuesday of May also known as Grievance day. The next Grievance day will be held on May 25th, 2021. Please note Grievance day is for the aggrievement of your assessed value, NOT your taxes. Change of Assessment Notices are mailed to property owners on May 1st. For more information about the Aggrievement process please Click HERE.

To View the 2021 Tentative Assessment Roll please Click HERE.
If you would like to compare your property assessment with similar properties and view current sales, Image Mate Online is a helpful resource.
For the Board of Assessment to review your assessment you must complete form RP-524. Please Click HERE for Instructions on how to complete the Grievance Form. The Assessor's office accepts Grievance Forms and supporting documentation from May 1st 2021 untill May 25th 2021 .
Grievance Day in person visits are NOT mandatory. A mailed in Grievance application will be viewed as if the complainant were present. No advantage is given to a homeowner who presents to the Board of Assessment Review in person. All residents who choose to grieve their assessment are encouraged to do so by submitting the appropriate paperwork and supporting documentation by mail or utitilizing the Town's drop box located at the front of the Town Hall.
Grievance Day Protocol
The Board of Assessment Review will convene in person May 25, 2021 in the Moreau Town Hall to hear all Town of Moreau grievances. Due to COVID-19, all meetings will be by APPOINTMENT ONLY. With an appointment, a homeowner will have the option to have a meeting in person or via telephone. All appointments will be scheduled between the hours of 10am 12pm and 6pm-8pm. A reminder, it is not not necessary to meet directly with the Board. Dropoff applications will be accepted and considered by the Board as if you were there. No prefrence is given to in person visits. Please call (518) 792-1030 x4 to make an appointment and for further instructions.

In addition, Grievance Day is open to public viewing with COVID-19 restriction in place. A reservation is necessary, and capacity will will be limited. Social distancing will be implemented, and a mask must be worn at all times while you are in the building. If you would like to reserve a seat, please call (518) 792-1030 x4.