Town Of Moreau Recreation Department
Phone (518) 793-0196
Physical Address: 19 Jan Avenue, South Glens Falls, NY 12803


Moreau Recreation
<![if !vml]>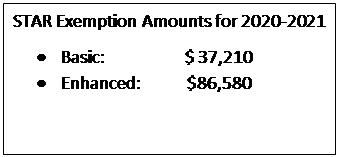 <![endif]>
<![if !vml]>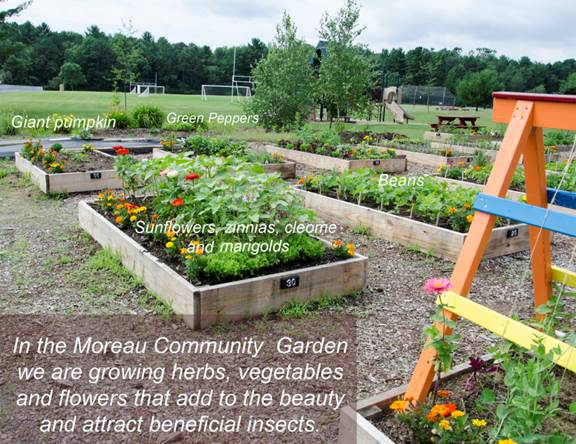 <![endif]>
Moreau Community Garden
Sign up today, plots are FREE and space is limited!!
<![if !supportLists]> - <![endif]> Learn how to grow fruits, vegetables, herbs, and flowers using organic methods
<![if !supportLists]> - <![endif]> Gain valuable gardening knowledge and experience from a Master Garden Coach
<![if !supportLists]> - <![endif]> Connect with the community, learn healthy eating habits, and make new friends
<![if !supportLists]> - <![endif]> Grow a plot with family, friends, on behalf of your organization, or all on your own!
<![if !supportLists]> - <![endif]> Join us Tuesdays from 9 AM – Noon to learn from local gardeners, all are welcome!
How to Register for your FREE Garden Plot
Sign up by visiting Town Hall at 351 Reynolds Road, Moreau, NY 12828 to fill out a form from 8 AM – 4 PM, fax your registration to 792-1062, or download the form and mail to the above address or email to recreation@townofmoreau.org today!
2014 Garden Contract - See flyer above to fax or e-mail to the Town
Amy N. Alfonso
Recreation Director, Part Time


Timothy Johnston
Recreation Maintenance Supervisor, Part Time



Catch us on Facebook
http://www.facebook.com/pages/Town-of-Moreau-Recreational-Park/351754004864715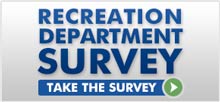 SCROLL DOWN FOR PDF REQUEST FORMS AND SIGN-UP FORMS

Fee Schedule for pavilion rental for non-residents (residents are free) at the Recreation Park is as follows:
Please call the Town Clerk's Office at 792-1030 to make reservations.
$60.00 whole day
$35.00 half day (under 6 hours)
Fees must be paid at time of reservation
Please consult the map as well to see the recreation sites of the Town of Moreau.
****FREE**** Spring-Summer Programs
Check out the Youth Sports New York Website